Providing leadership to the county forest program ensuring long-term forest health and sustainability
Fish & Wildlife Management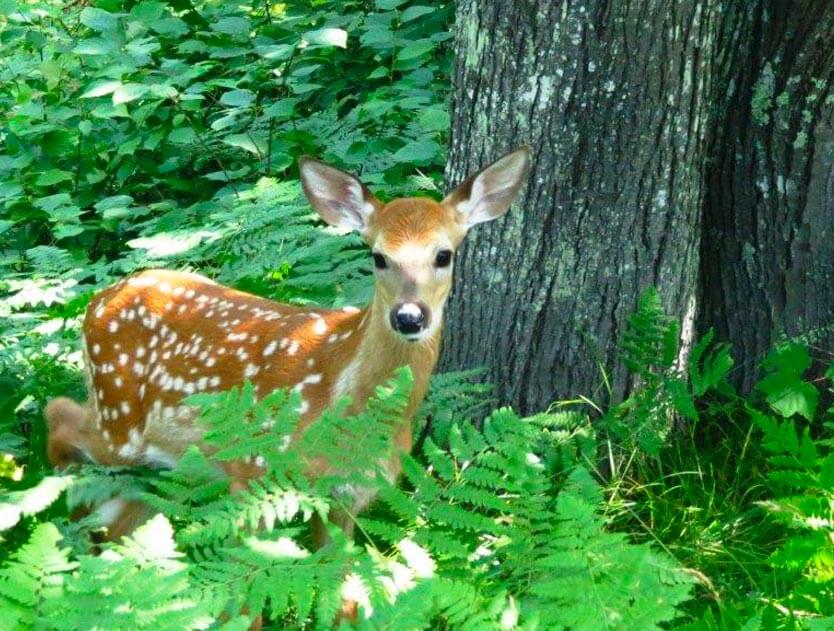 Management of County Forests for diverse and healthy forest ecosystems provides habitat for a vast majority of fish and wildlife species present in Wisconsin. Due to the filtering effect of its forests and wetlands, these lands contain some of the highest quality water found in the state, including the headwaters for most of its larger river systems. Spring ponds and cold water streams found within these lands are home to native brook trout, with larger streams and rivers teaming with brown trout, smallmouth bass and other warm water species.
A mosaic of forest and wetland habitats on the County Forests provide homes for several hundred wildlife species. Management strategies on these lands maintain a wide range of habitats from open barrens supporting species like sharp-tailed grouse and the Endangered Karner blue butterfly to mature forests providing favorable habitat for black bear and bald eagles. County foresters collaborate with wildlife researchers, biologists and ecologists to carefully plan and implement silvicultural prescriptions to maintain and enhance the desired amount, age and location of habitats across the landscape. While protection is the primary focus on the abundant wetland resources found on County Forests, there are several man-made wetland impoundments being managed intensively to improve habitat for waterfowl and furbearers.
The diversity of wildlife habitats found on County Forests provide excellent wildlife viewing and hunting opportunities, all of which are important recreation activities which help support local and state tourism economies. Collectively comprising the largest public land base in the state, Wisconsin's County Forests draw folks from all over the country to hunt white-tailed deer, ruffed grouse, black bear and other species. Management activities support public access including the maintenance of designated hunter walking trails, parking sites and areas with management targeted for specific species.
A system of state natural areas and special areas identified on County Forests are protected to conserve the unique habitat conditions present at these sites. Staff periodically monitor these locations determining what actions, if any, are needed to maintain these areas.